Sale!
Blackmagic Design Intensity Shuttle for USB 3.0
₹18,350.00
Analog Video Inputs
Independent connections for Component, Composite and S-video.
Analog Video Outputs
Independent connections for Component, Composite and S-video.
Analog Audio Inputs
2 Channel RCA HiFi audio in 24-bit.
Analog Audio Outputs
2 Channel RCA HiFi audio in 24-bit.
HDMI Video Inputs
1 x HDMI type A connector.
HDMI Video Outputs
1 x HDMI type A connector.
HDMI Audio Inputs
8 Channels.
HDMI Audio Outputs
8 Channels.
Computer Interface
USB 3.0.
Intensity Shuttle for USB 3.0
Technical Specifications
Description
Intensity Shuttle for USB 3.0 is the world's first 10-bit HD/SD editing solution for USB 3.0 computers! Simply plug in Intensity Shuttle and get access to incredible quality 10-bit HDMI, analog component, composite and S-video capture and playback. Intensity Shuttle's innovative design is compact and portable, plus you can plug inline with your cables because input connections are on one side, and output connections on the other! Intensity Shuttle powers from the USB 3.0 connection so you don't need cumbersome power supplies. Intensity Shuttle comes ready with advanced video technology such as HDMI and 1080p electronics, so it will grow as faster high performance USB 3.0 computers are released in the future!
Description
Intensity
Incredible 10 Bit HDMI and analog video editing in SD and HD!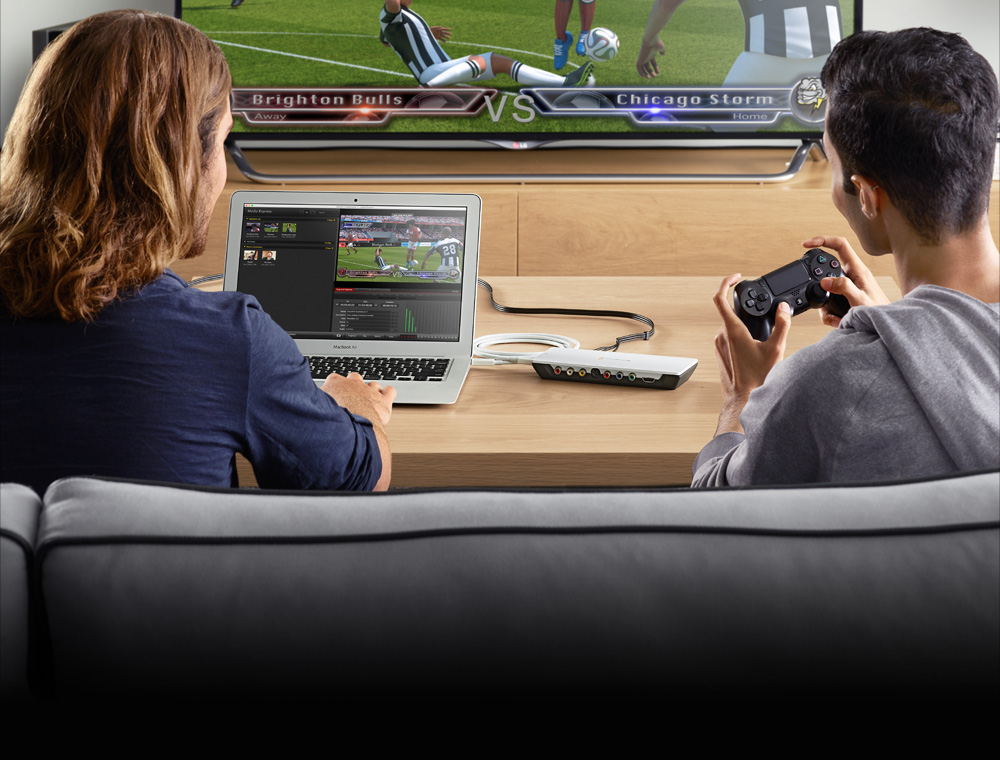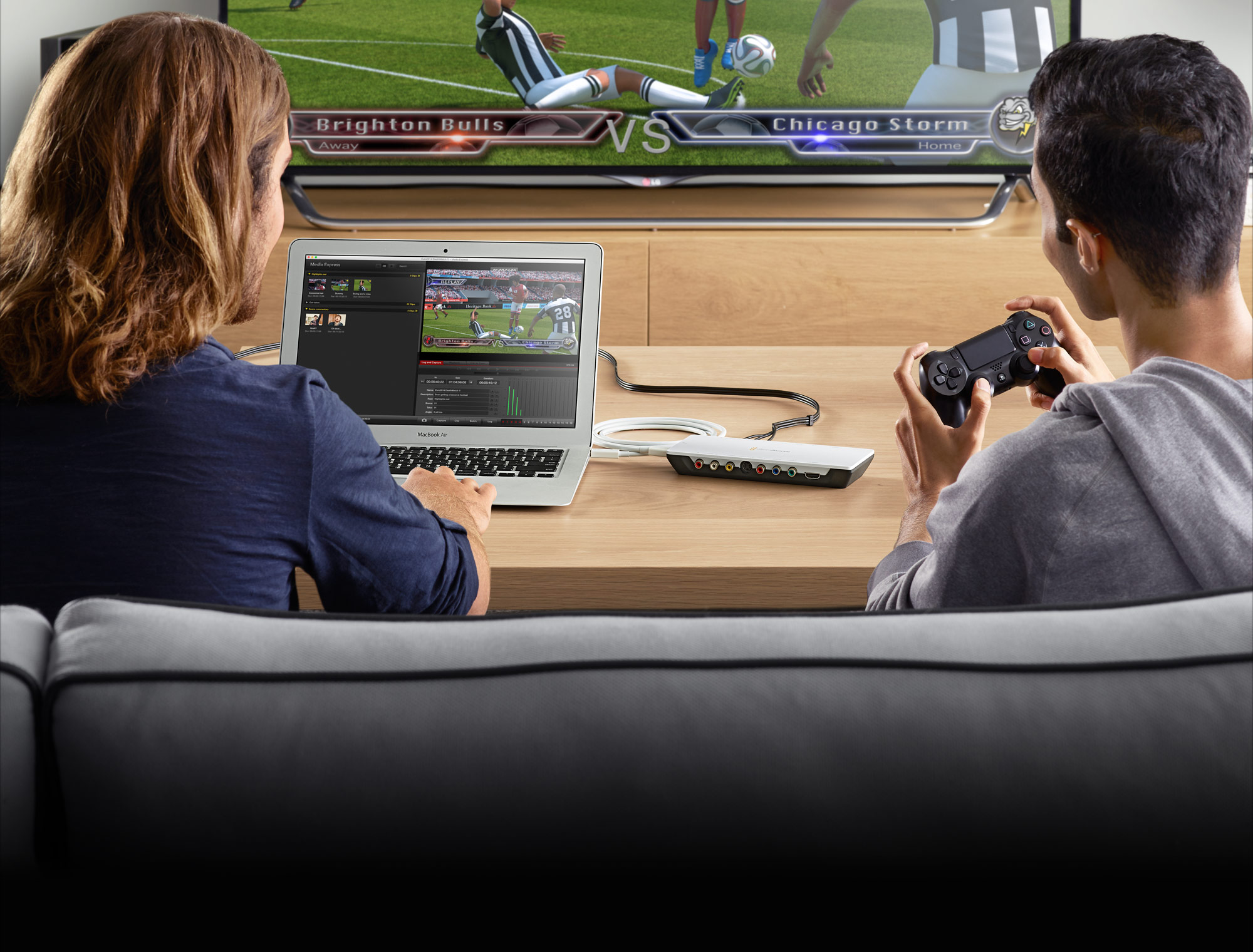 Incredible quality HDMI capture and playback!
Intensity Shuttle lets you capture and playback in the most incredible quality HDMI and component analog video in both SD and HD. Smash the quality barrier for your video work because Intensity is not only the highest quality, but also affordable! Intensity features all the video connections you need to connect to video cameras, set-top boxes, game consoles, large screen TVs and projectors. Intensity is available in a choice of models featuring either USB 3.0 or lightning fast Thunderbolt™ technology! From ₹ 14,350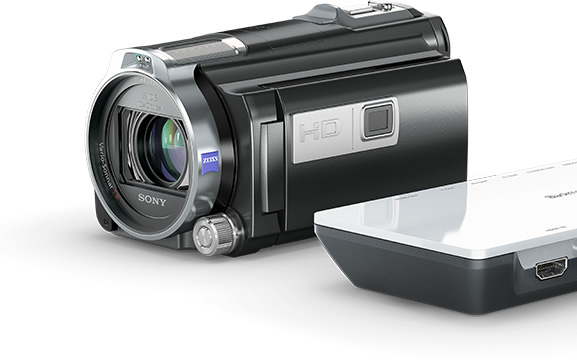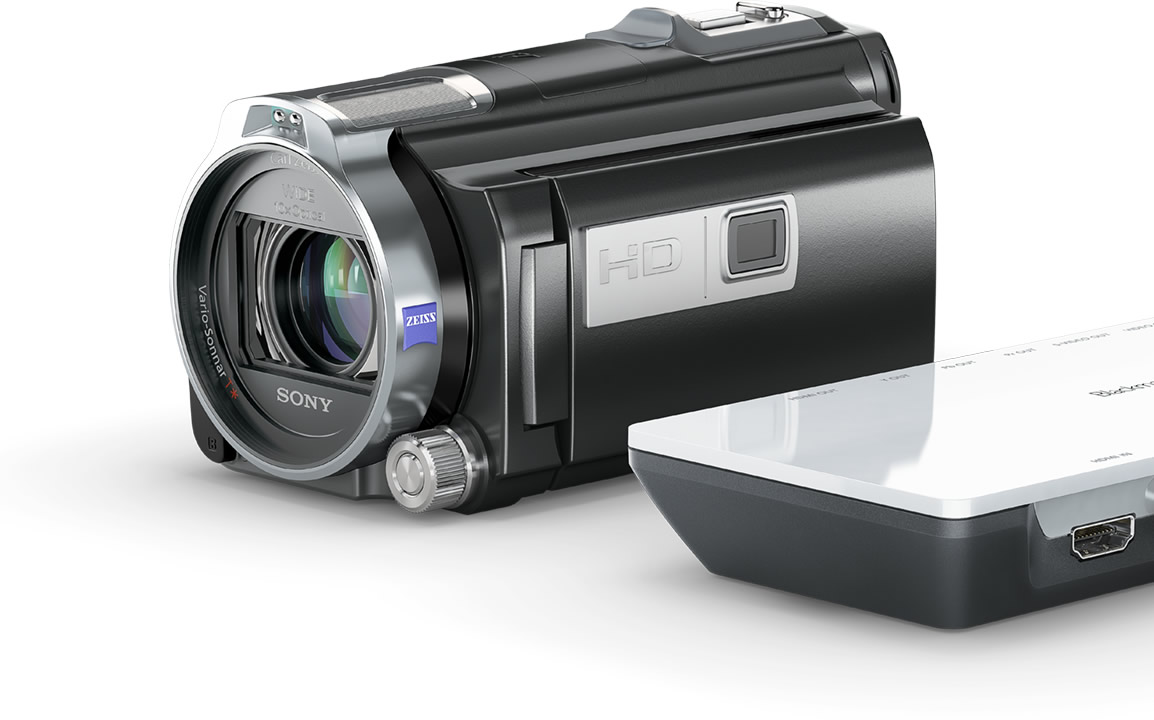 Highest Quality Video
Most consumer video cameras compress HD video to fit longer recordings on to tape and discs. For video editing compressed media needs to be decoded to play back each frame of video and this puts additional strain on your computer's CPU and limits real time editing effects. Capturing directly with Intensity bypasses camera compression by recording directly from the camera's image sensor, so a low cost consumer camera can be used to capture full HD resolution video in broadcast quality!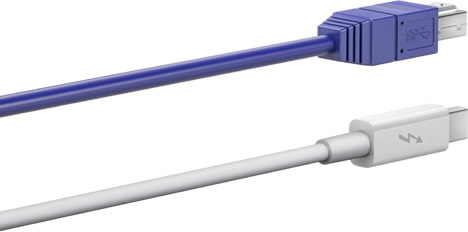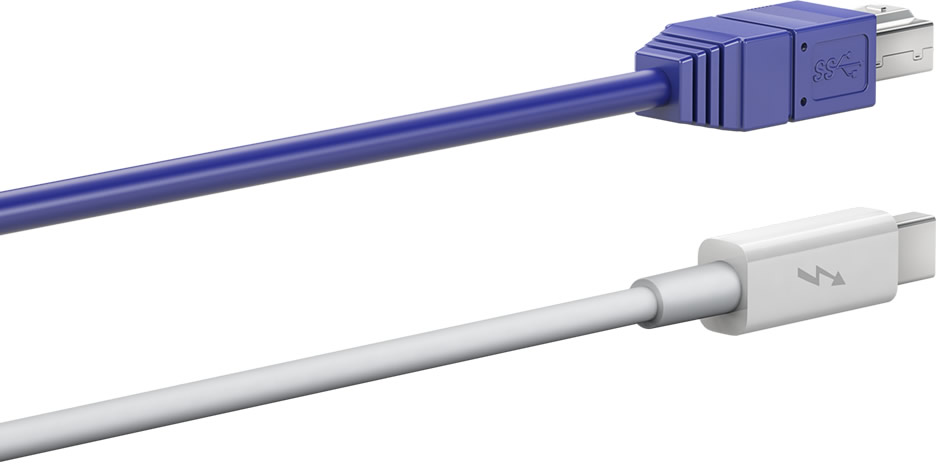 SuperSpeed USB 3.0
Thunderbolt™
USB 3.0 or Thunderbolt
™
It's easy to add the amazing quality of Intensity to your laptop, desktop or computer workstation! Intensity is available in different models that connect to computers using USB 3.0 and Thunderbolt™ technology with the fastest data transfer speeds. Now you can capture the highest uncompressed 1080HD video with portable devices that are powered from the computer connection! That's truly portable!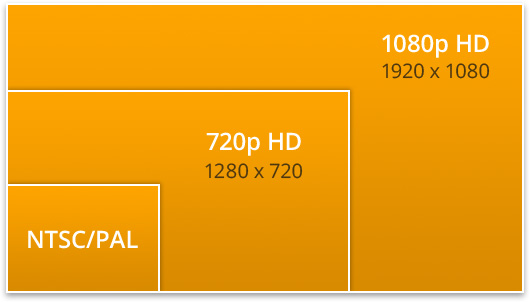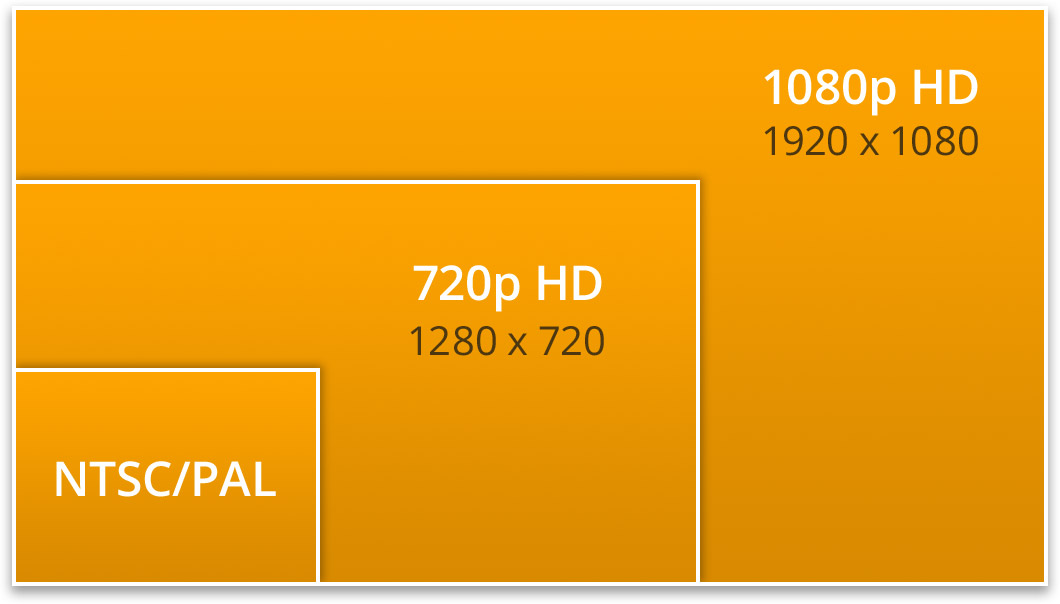 Professional Video Standards
Intensity Shuttle and Intensity Extreme offer the flexibility of working with compressed and uncompressed video in standard definition PAL/NTSC up to full 1080HD video. You can capture live game play, archive family movies and create amazing videos in full broadcast quality video! Blackmagic Design's Media Express software is included for a complete capture and playback solution without the need for any additional software.
Highest Quality Analog Connections
All Intensity models feature RCA connectors so you can use all types of analog video and audio equipment. Get full compatibility with analog component, composite and S-Video, in NTSC or PAL and with analog audio.
True HDMI Digital
Connections
Intensity features the highest quality HDMI connections that are the worldwide standard for consumer digital video equipment. HDMI connects full HD video quality and digital audio to TVs and more.




Use Popular Video Software
Video files are fully compatible with popular editing and design software including Apple Final Cut Pro, Adobe® Premiere Pro® CC, Avid Media Composer, Photoshop® CC and After Effects® CC.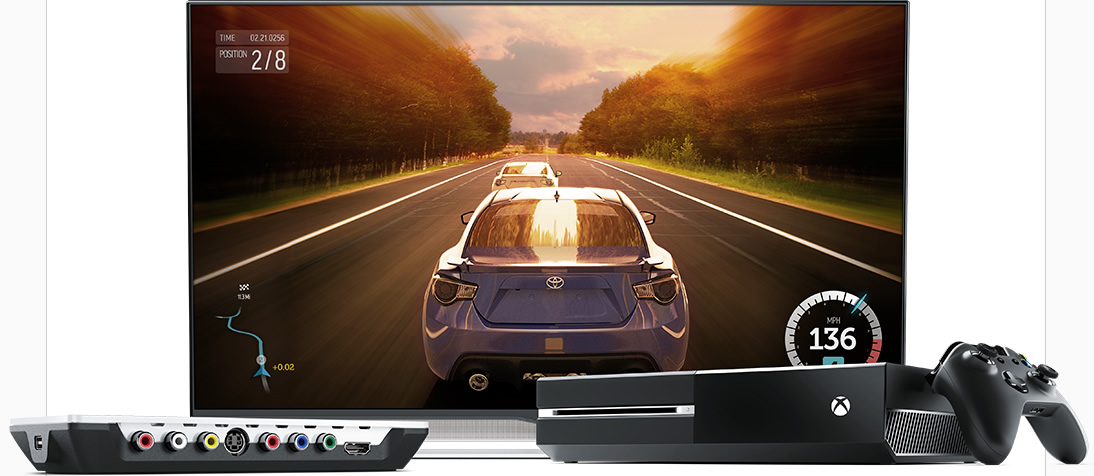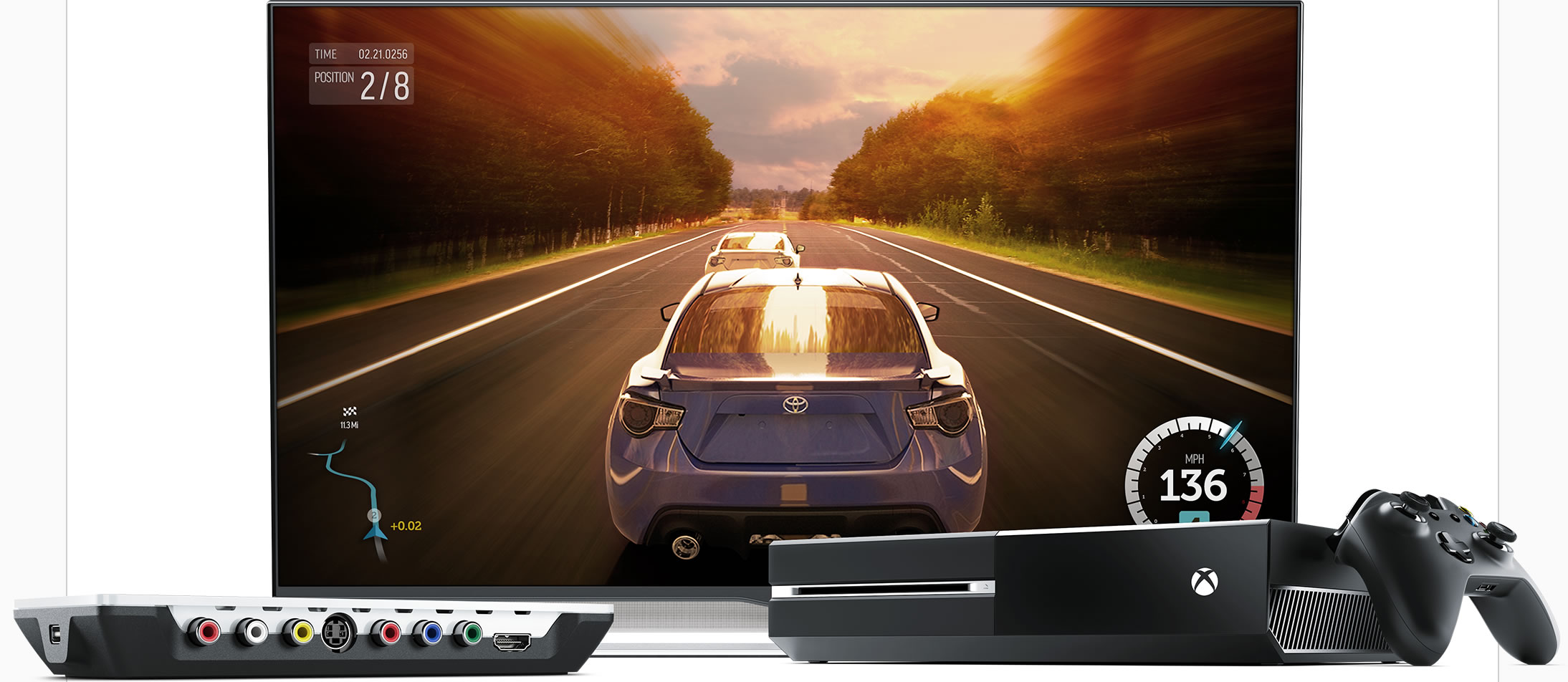 Record your Game Play!
Connect Intensity to game consoles for amazing live action game play recording! Intensity features the same high quality electronics as Blackmagic Design's high end broadcast capture and playback solutions! Now you can capture live game play with full quality and full motion without dropped frames. Archive your gaming forever in digital file formats that are easy to edit, store and playback.
Features
Incredible 10 Bit HDMI and analog video
editing in SD and HD!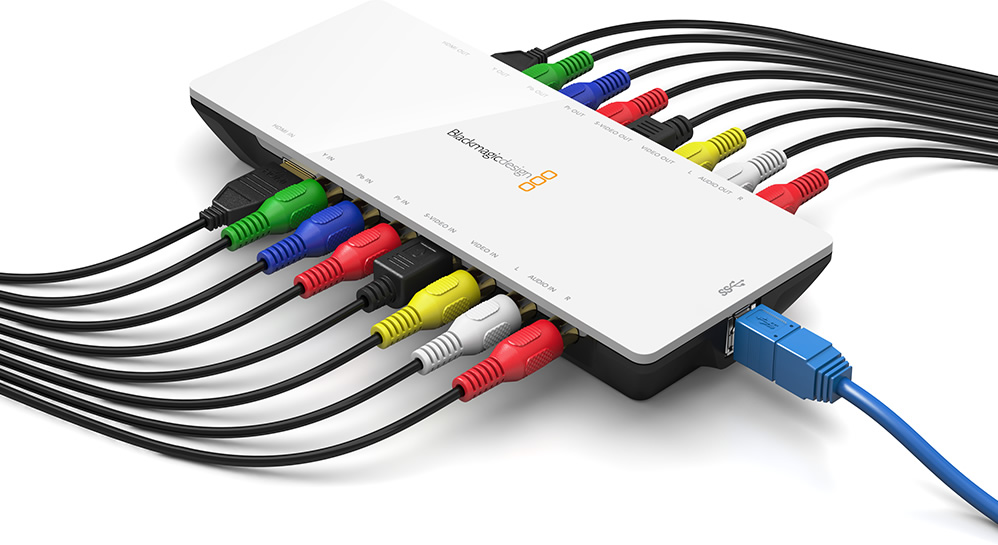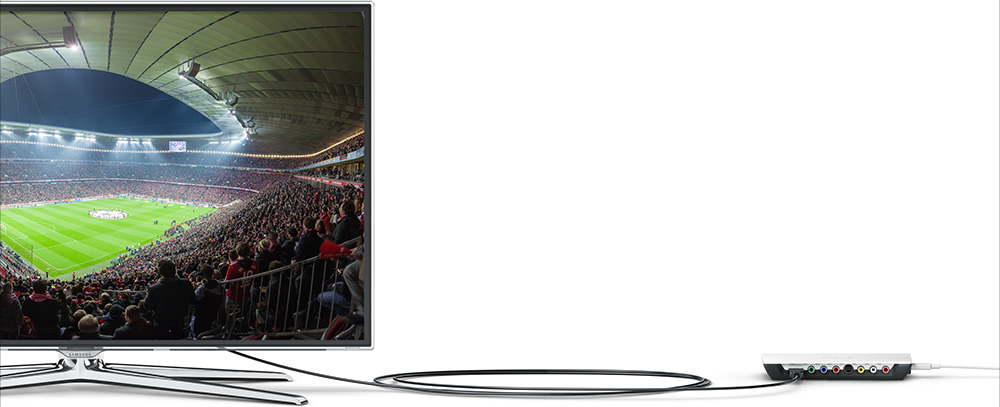 True HDMI
Digital Connections
Intensity features the highest quality HDMI input and output connections. HDMI is the worldwide standard for connecting digital consumer video equipment like cameras, set-top boxes and disk recorders. Intensity's HDMI output is perfect for monitoring full HD, HDV and even DV editing projects on the latest big screen TVs and HD video projectors! HDMI includes your audio, so you can connect to your TV with a single cable!
Highest Quality Analog Connections
Intensity Shuttle has built-in HDMI and analog video and audio connections, with all inputs on one side and all outputs on the other. The analog connections for Intensity Extreme are provided with a breakout cable that is included with each model.


HDMI
Component
S-Video
Composite
L/R Audio
Uncompressed or
Compressed Video
HDV and DV use heavy compression. This increases the load on your computer's CPU as editing software decodes the video just to display each frame. Working with uncompressed video leaves the CPU free for real time effects and your system will feel snappy and fast to use. As uncompressed HD requires a fast disk array, Intensity also works with compressed video that's higher quality than HDV. You can also use popular editing software codecs like Apple ProRes and Avid DNxHD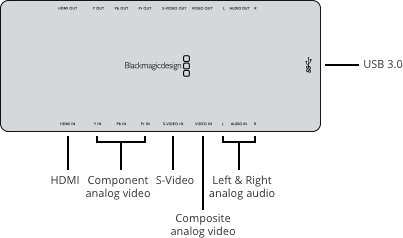 Software
Software Included
Media Express, Disk Speed Test, LiveKey, Blackmagic Desktop Video Utility and Blackmagic driver on Mac OS and Windows.
Internal Software Upgrade
Firmware built into software driver. Loaded at system start, or via updater software.
Standards
SD Video Standards
625i50 PAL, 525i59.94 NTSC, 625p50 PAL, 525p59.94 NTSC
HD Video Standards
720p50, 720p59.94, 720p60
1080p23.98, 1080p24, 1080p25, 1080p29.97, 1080p30
1080i50, 1080i59.94, 1080i60
HDMI Video Sampling
4:2:2 YUV.
HDMI Audio Sampling
Television standard sample rate of 48kHz and 24-bit.
HDMI Color Space
REC 601, REC 709.
HDMI Color Precision
10-bit
Dual Rate Support
HDMI and Analog Component switches between high definition and standard definition.
Copy Protection
HDMI input is unable to capture from copy protected HDMI sources. Always confirm copyright ownership before capture or distribution of content.
Processing
HD Down Conversion
Software based down conversion during video playback.
HD Up Conversion
Real time standard definition to 1080HD and 720HD during video capture.
Real Time Effects
Adobe Premiere Pro CC Mercury Playback Engine effects. Avid Media Composer internal effects.
Colorspace Conversion
Hardware based real time.
Operating Systems

Mac 10.14 Mojave,
Mac 10.15 Catalina or later.

Windows 7, 8.1 and 10, all 64-bit.
Power Requirements
Power Supply
Powered by USB Bus.
Physical Installation
USB 3.0. requires an x58 based motherboard with onboard USB 3.0, or a USB 3.0 PCI Express card and an x58 or P55 series motherboard. Please check the Support pages to see the full system requirements.
What's Included
Intensity Shuttle for USB 3.0
SD card with software and manual
Warranty
12 Months Limited Warranty.